Chuan Fa Martial Arts Academy
Kids Martial Arts (Ages 5+)
At Chuan Fa Martial Arts Academy we teach traditional Chinese self defense. We teach the same system to a 5 year old as we do an adult, with all the same requirements. While it may take a little longer for younger kids to advance and catch on, but with patience and dedication on their part we have found some of our best most knowledgeable students are some of our youngest.
Kids Martial Arts (Ages 5+)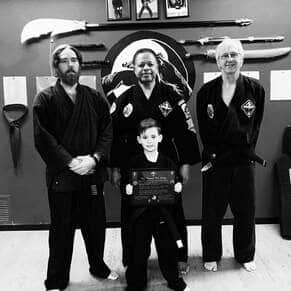 Traditional Martial Arts for Children
Our training methods are hands on. We do lots of sparring, bag work, and hands on technique. Our biggest focus from a training perspective is basics. This is the main focus for students just starting out as well as students who have trained 20 plus years. It all comes down to the basics. That is where all the lessons, both physical and mental are.
Unity, Integrity, and Solidarity are our 3 main tenants. We stress these values in our teaching methods and role model them so all the younger students always have great martial artists to look up to and learn from. Being a traditional school we aspire to maintain traditional practices around the school like respecting our parents, and other adults for example. We learn to respect and take proper care of our uniforms and belts. How to be humble and use our lessons in the dojo to better not only ourselves but others around us. A martial artist is respectful and peaceful. Over the years as an instructor of children I have found that the training has done wonders for many, in their school work, home life, and other sports or physical activities.
If you think your child would be interested in traditional martial arts training where everything is earned and nothing is bought give us a call or submit a form. Mr Hutchings is happy to discuss trying out some classes and seeing if we are a fit for you and your child.
Try a Free Class Today!